Digital
Rexel provides customers with digital solutions to help customers realize intelligent management
---
Rexel helps factory customers carry out intelligent transformation. The solution supports customers to obtain internal big data by connecting plant production system and back office operation system, which promotes manufacturing resource allocation and improves energy efficiency so as to realize cost control and efficiency increase. It also supports manufacturing enterprises to connect upstream and downstream data, improve supply chain efficiency and after-sales service quality, and enhance the efficiency of the whole industrial chain. OEM customers can get assistance for business model transformation from product-centric to customer-centric so as to increase profit margins and sustainability.
Rexel implements ecological cooperation and independent development based on the major suppliers' IoT platforms. Rexel can support the customers to launch deployment on their own intranet or from cloud remotely, which ensures the stability and reliability requirements of industry, and brings in the technical advantages of big data. For customers Rexel can realize
Intellectual Manufacturing
Remote Monitoring
Preventive Control upon facilities
According to the actual situation of the customer site and their operation needs, Rexel sales and engineering team can provide support to the customers in intelligent product selection and software development and installation. Rexel's quick response can ensure the implementation of the project. The team also offers software upgrade for all the software provided.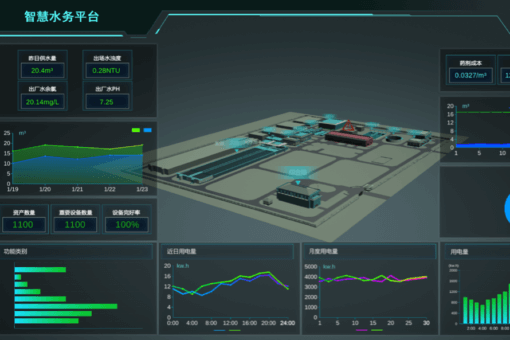 Rexel provides a water treatment plant in Shandong with a controlling and monitoring system solution, which includes DCS controlling system, SCADA software, monitoring platform, and related products, such as measuring instruments, valves, power distribution system, cables, etc. The whole solution guarantees the safety of the plant's controlling system.